Bringing a photographer with you to your destination wedding
Destination weddings are becoming more and more popular, with couples opting to tie the knot at an exotic location with a small group of friends and family members. Although many destination wedding locations have resorts that include wedding packages and planners that help coordinate the wedding logistics, you'll still need to find the perfect photographer to shoot your special day.
Should you bring a photographer with you?
Despite countless hours spent dreaming and planning by couples – no wedding ever goes off without a hitch. The majority are minor yet some of those hitches are easier to swallow than others. This is magnified when you're doing a destination wedding where you'll be placing your faith in the resort to handle all of your vendors and set up for the most part. If your flowers aren't an exact match, you can roll with it… if your cake has a groovy lean to it, you can nickname it Pisa and eat it straight. But if you end up disappointed with your wedding photos, that's a no-fix scenerio – you're stuck with them. No do-overs… these are the photos you'll have as your ticket back to that stitch in time. They're the photos your kids and grand kids will carry with them into their lives.
How do you want to remember your day?
CONFIDENCE

Bringing your own photographer to your destination wedding offers you assurance of being able to research and select the exact photographer you want based on style, personality, experience etc. Oftentimes resort photographers are assigned to you and you'll have no prior knowledge or experience with them. Will their style and personality jive with you and your guests? By bringing your own photographer to your destination wedding you're able to do your homework, interview them either in person or via video chat. This part of your destination wedding planning provides you with the confidence that your day will be as memorable as you hope it to be.
PERSONALITY

The amazing Maya Angelou said, "People will forget what you said, people will forget what you did, but people will never forget how you made them feel." This has served me well in my photography business often referring to a cool phenomenon from many of my weddings where couples and guests approach me throughout the day saying things like "amazing job"… etc. when they haven't seen a single photo yet. A photographer's priorities begin with the quality of their work however the experience of the Bride, Groom and guests is every bit as important. It's difficult to predict this experience with a vendor you haven't yet met or worked with.
Above all, your wedding is a major milestone. It's also a major investment of time, money and your futures as husband and wife. It only makes sense to invest those efforts in the memory of it for you and your future generations. A destination wedding requires a great deal of thought and planning to pull off, it makes good sense to have professionals around you that you can rely on and trust. The cake, flowers, DJ etc. will be gone… but great photographs will always be there offering you a return ticket to that special time.
Some even better reasons to bring us with you...
1. PRE-WEDDING EXPERIENCE.
2. find professional QUALITY by RESEARCHING and choosing your photographer.
3. THE ENGAGEMENT SESSION.
4. MORE PHOTOS.
5. you choose the style you like.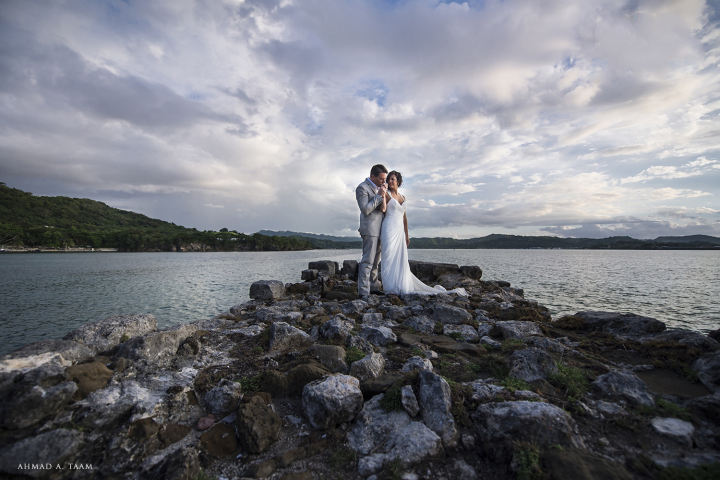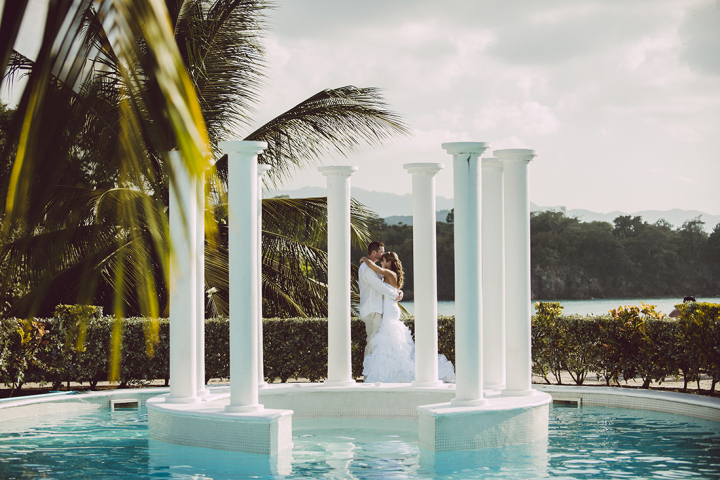 Let this sink in for a minute: you'll be spending more time with your photographer on your wedding day than almost anyone else that day!!
This is especially true with a destination wedding where many photographers you bring with you will offer an uninterrupted full days coverage. Spending that much time with a photographer makes it so important that your personalities match and that you're 100% comfortable with them throughout the day. The more comfortable and confident you are with your wedding vendors, the better able you are to let go and simply enjoy your day without irritations and stress.
If you're someone who values peace of mind and a great experience from someone who will be with you all day, then investing in your destination wedding photographer might be for you!
Questions? Contact us and let us know about your day!
Here's our favourite tropical destinations