I cannot express how happy we are with Ahmad and Ferah. Their attention to detail is unparalleled. They are professional, kind and above all they ensured we were comfortable and happy throughout the entire process.
Upon receiving our engagement photos, I was blown away. Our photos were nothing shy of perfect. Thanks to Ahmed and Ferrah we can look back at our photos, and remember an experience that was exciting and fun.
If you're looking for an experienced, professional, compassionate photographer contact Signature Design Photography.
It's hard to find the words when expressing how much we adored having Ahmad and Ferah alongside us for all our wedding-related photography needs over the past year. Having initially booked with another photographer whose unprofessionalism left us no choice but to look elsewhere we were incredibly nervous in taking the next step. Remembering the warmth and genuine passion shown when meeting them previously at a wedding show and reassurance from a close friend we went with our instincts and decided to put our vision in their hands. From the beginning their communicative skills were nothing short of excellent, responding to every inquiry promptly. Their contract/payment plan was easy to follow and reasonably priced. They were incredibly flexible in customizing our engagement session, going from one vision to the next, with Ahamd always hustling for the perfect shot. They impressed us greatly with how they were able to handle the busy flow of our wedding day with little to no direction. Above all else we were blown away by all of our images!! The angles, use of colour, captured emotions, glamour and elegance radiating from every shot. This we know can only come from a photographer with the experience, devotion and chic eye needed to incorporate such a level of excellence in every take. We really cannot thank Signature Design & Photography enough. Their hard work and dedication shows in everything that makes them the professional, organized, joy they are to work with. We could not ask for more beautiful, breathtaking memories to look back on for years to come. Thank you, thank you, thank you!!
Dear Ahmad and Ferah,

Words cannot express how happy we are with our wedding and engagement photos. From the start, we knew we made the right choice with Signature Design & Photography. We were very comfortable with you both and appreciated how you took the time to get to know us and to find out what we were looking for. Without your guidance, the vision of our engagement shoot would not be possible. The engagement shoot was a memorable day for us. It was not your typical engagement shoot. We wanted something special and thanks to Signature Design's unique approach we were able to achieve the theme we were going for. Creativity is Signature Design's strength and our pictures are evidence of this.

On our wedding day, Ahmad and Ferah made sure that everything ran smoothly for us. We had your typical huge Croatian wedding with a large wedding party. Despite the craziness of the day, they were patient with us and their work was flawless! Not a single detail was missed and for this duo it is all about the details! They captured our day perfectly. Their dedication and many hours spent editing the photos is evident in our pictures. To this day, I still receive compliments of our photos from family and friends. The quality of our wedding album is second to none. In fact, I still have shivers looking at our album. I recommend Signature Design to anyone looking to achieve something magical and beautiful. For that we have to thank you. Keep up the excellent work and best of luck in the future!

Michael & Natalie Mitar
When we approached Ahmad and Ferah about coming to Jamaica to shoot our wedding they were more than welcoming to the idea. After getting to know us and researching the resort they came up with the most beautiful locations to shoot our wedding photos. They are so easy going yet professional at the same time which made us both feel comfortable. Ahmad's attention to detail was impressive creating the most amazing photos. We were so happy with the pictures when we received them and the photo album they put together was stunning as they captured every moment of the day. We look at our photo album and are still just amazed at the creativity, quality and thoughtfullness that was put into them. It really was a pleasure having them as our photographers and we highly recommend Signature Design to everyone.

Jessica & James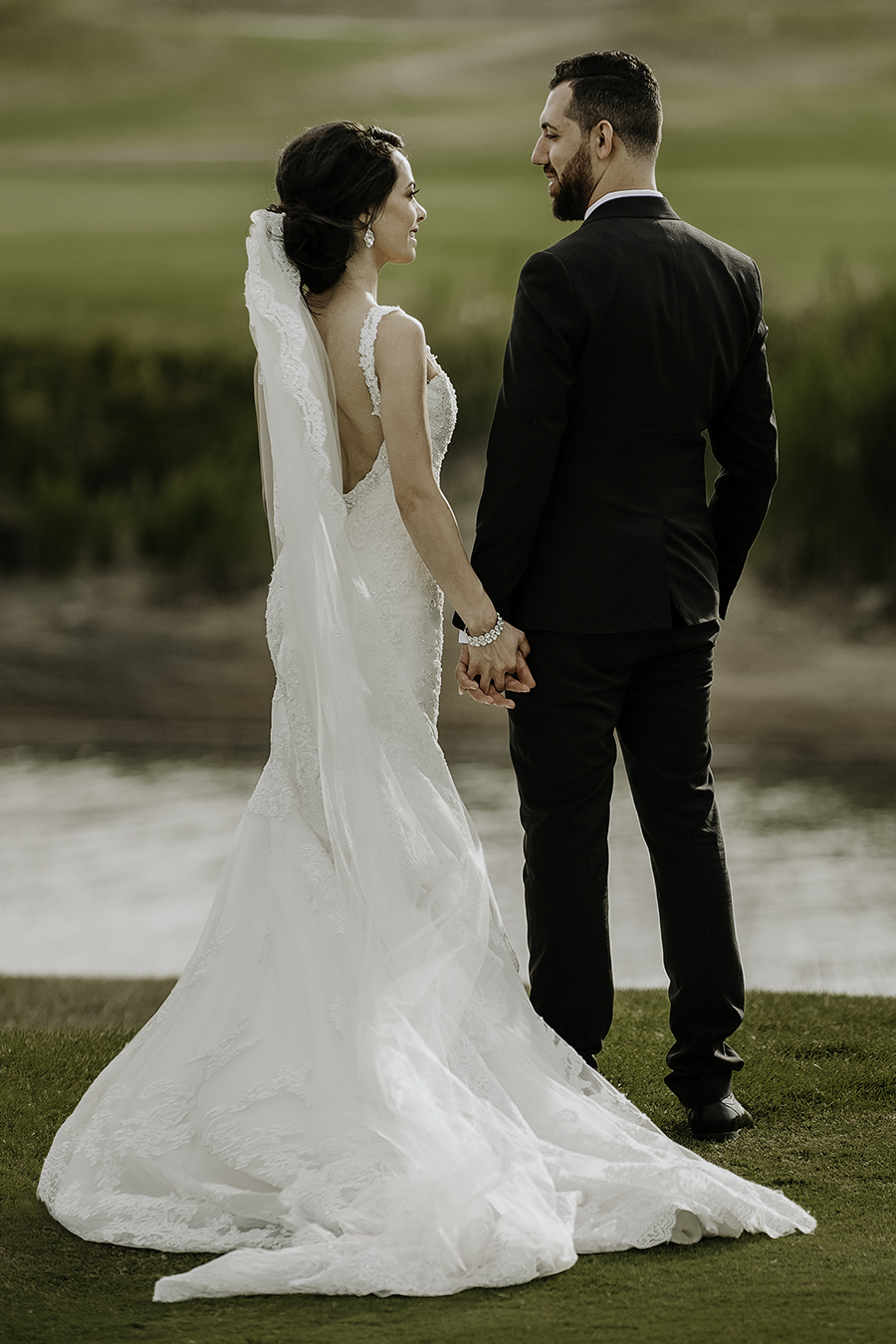 Since all you have left from your wedding are the memories captured in photographs, my then finance and I definitely had the highest expectation when it came to choosing our wedding photographers. Signature Design & Photography greatly exceeded our expectations in every respect. From driving with us 6 hours away and putting up with multiple mosquito bites for our engagement shoot, to helping me pick out the perfect outfits to match the scenery, they surpassed their roles as photographers. As far as the photographs go, the end result is absolutely breathless. Their efforts and love for photography is reflected by each and every photograph.
We cannot thank you enough for capturing the moments we will cherish for the rest of our lives.
Ahmad & Ioana
When Pete and I became engaged we began the exciting and overwhelming process of planning the perfect wedding. There were many vendors to choose from but I knew that there was only one team of amazingly talented photographers that could capture our love story. I had become familiar with the work of Ahmad and Ferah through attending and viewing photos from other friend's weddings. They have the unique ability to make you feel so comfortable that you forget that there is a camera present and you just get lost in the moment. Ahmad and Ferah took the time to get to know us and when it came time for our engagement photos, they were creative and artistic. They knew our personalities and suggested the perfect location and theme. I still get compliments from people I've just met that have told me that they love loved our engagement photos and had never seen such a creative concept. I often look through our beautiful wedding album and am in awe that every detail was captured so precisely. Throughout this journey, Ahmad and Ferah have become such dear friends of ours and I wish them all the success in the world, they deserve it. Their work is exceptional and continues to impress.

xo Danielle & Pete Palmer
I am so happy that you both were able to capture these memories for us on our special day. We have been admiring your work for several years now, and we knew exactly where to turn to when we needed a photographer. You both are an incredible team together, and have such talent in what you do. You have made the wedding day comfortable and smooth for us.

The pictures turned out fantastic. We love every one of them, and we are very excited to see how the rest of the story unfolds in these wonderful shots!

From the bottom of our hearts, than you for all of your hard work. We are very luck to have such great friends like you.

Julie & Sean
Wow! you guys rock! You made us feel so comfortable it felt so natural. We had the best night of our lives thanks to you both. We can't believe it's all over and all the moments were captured. We had so much fun sharing our special day with you both. Thank you so much, we love the pictures! We look forward to hanging out with you two again very soon.

Love,

The Sikl's